A few confident strokes, a pensive pause, and Spitfire Inbound's first logo was done: sketched on a serviette by our MD, Darren Leishman.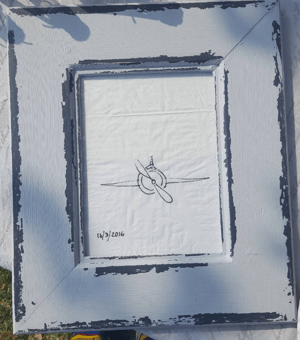 Spitfire Inbound is an innovative digital marketing agency and HubSpot Platinum Partner, based in Johannesburg, South Africa. Our Strategic Director, Alison Leishman, is the South African representative to the HubSpot EMEA Partner Advisory Council (PAC) and the co-leader of the Johannesburg HubSpot User Group (HUG) and leader of the Pretoria HubSpot User Group (HUG).
We began executing on Inbound strategies within Penquin, our sister company in 2014 and by June 2016, Spitfire Inbound had grown exponentially and was founded as a specialist inbound marketing agency.
"We felt it was time to create a stand-alone brand under which we could create a dedicated inbound team. This focus has yielded excellent results for our clients and for the company. Being elected to serve on the PAC is another acknowledgment of our success and we appreciate the opportunity to learn and explore new opportunities," - Darren Leishman, MD.
At Spitfire Inbound we aim to help our clients achieve the results they need to grow their business, and turn it into an effective sales machine. In order to help our clients, especially those with smaller budgets and not a massive marketing arsenal, we're purpose-built and agile. We also help our clients believe they can reach their customers and prospects more effectively and, by working collaboratively with them, we deliver results.
Our goal is to put our clients on the front foot. We help them win each battle in the most effective way possible, so that they can ultimately win the war – without necessarily throwing masses of resources away in the process.
For more information on the PAC and who else is represented on the board please refer to the official HubSpot Partner Advisory council release.
Our Mission
Do Better. Be Better.
Our Values
The Spitfire Inbound team value TAWC