Sporting Superheroes Junior Hockey
Another local initiative we're passionate about is sponsoring a Sporting Superheroes junior hockey team, in partnership with YES (Youth Employment Services). We currently have two YES placements on the Spitfire Inbound team.
Sporting Superheroes provide a value-based, structured and well-organised environment both on and off the field. Ensuring that each individual has the opportunity to not only realise their full potential, but also express their talents within the framework provided. Their purpose is to promote sportsmanship & good health through hockey, which will in turn provide the foundation to build a winning culture.
Check out the Sporting Superheroes here and follow the Joburg Hockey League Facebook page here.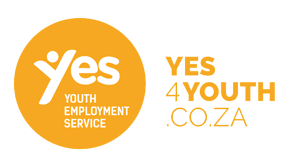 YES is business-led collaboration that seeks out groundbreaking ways, through innovation and technological best practice, to reignite the economy and give youth a dignified first chance.
The YES 12-month quality work experience equips unemployed youth with a toolkit to be a beacon of hope for their families, households and communities. The CV & reference letter they get at the end of their 12-months gives them a 3 x greater chance of an interview call-back.
Learn more about YES here.