What can you do?
As a group of individuals, the Spitfire Inbound team is passionate about caring for our community. The Bona Lesedi Disability Centre is close to our hearts as our head of strategy, Alison Leishman was involved in its development in 1999, together with the Diepsloot community and the University of the Witwatersrand. Last year we did a reverse advent calendar where we donated toys, clothing and groceries to Bona Lesedi and we continually look for ways to support them.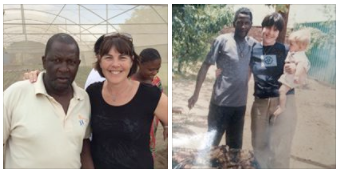 As we're an inbound marketing agency we'd like to use some of our creative talents to help raise funds for this cause. We believe that adult colouring is a way to unleash your inner artist and have some fun! This soothing hobby is known to have de-stressing qualities, stimulates both sides of your brain, reduces anxiety and sparks creativity.
We're offering our creative designs for colouring and some of our very best recipes and patterns for you to download, and in return we ask that you please make a small donation to the Bona Lesedi Disability Centre. This donation could go a long way to help them!